Voter Registration Information
YOUR criminal record does not affect YOUR RIGHT to vote in Minnesota unless YOU are currently serving a felony conviction sentence, including probation, parole, or supervised release.
Register to Vote
Legal Response to the question, "When are persons convicted of a felony able to exercise their right to register and vote legally, without penalty?"
State of Minnesota "It's Election Year, Minnesota" Video
Register to Vote - MN Secretary of State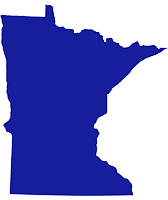 For more information, please visit the MN Secretary of State Website.